November 20th, 2022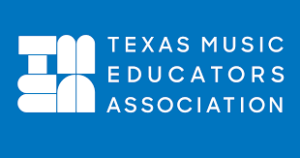 I am very excited to announce that BlueHaus will be exhibiting at TMEA in San Antonio February 9-11, 2023! BlueHaus has never attended before, but the response from those at PASIC with whom I shared the news was one of excitement, support, and anticipation.
The focus at PASIC was brand awareness and demonstration. This will always be a part of exhibiting for BlueHaus. For TMEA, a key feature of the booth will be products. We will arrive with BlueHaus Machines, Core Banding Fixtures, Core sets, and hundreds of wrapped mallets from the Haus Select and Artist Series.
The industry is changing and it's changing fast. It's no secret that even large companies are having difficulty adapting to the turbulent market environment and, unfortunately, some are on the rocks. Most companies, large and small, are struggling with supply constraints. So where does this leave BlueHaus?
The foundational principals of BlueHaus are education, artist voice, customer choice, innovation, and environmental responsibility. This is the DNA of the shop and has allowed for an adaptive growth model that is nimble and flexible. BlueHaus is in remarkably strong shape and well positioned for the future.
Here are few of the most recent developments that will help propel BlueHaus forward.
E-Rattan
Engineered Rattan has been a product of BlueHaus for several years and for 2023 I will begin to push the cost parity down, and hopefully below, the cost of natural rattan.
Hardwood Handle Milling
BlueHaus has started milling its own birch and maple handles. This is critical in keeping the supply steady and consistent. In-house milling will keep prices down and quality high.
Balanced Grain Birch Handles
I designed a new handle construct that utilizes the nature of wood grain, but in a way that diminishes the natural defects in the wood while maximizing the inherent strengths. Patent pending.
BlueHaus Mallet Wrapping Machine
No list of BlueHaus innovations would be complete without mentioning the BlueHaus Machine. Educators immediately see the benefit for their programs and we are hoping to see a future where access to a Machine is common and expected. Patent pending.
Thank you for supporting BlueHaus on this journey!